It can be overwhelming when you need to replace your boiler, as there are so many options out there when it comes to brands.
We've put together this guide to help you choose which boiler makes will work best for you, so you can buy your next boiler with confidence.
Combi, system, and regular boilers
Before you choose a boiler brand, you need to choose the type of boiler that suits your lifestyle. All new boilers that are fitted in the UK after 1st April 2005 must be condensing models.
Condensing boilers are designed to minimise the heat that is lost up the flue, making them much safer, efficient, and better for the environment.
A professional boiler installer will be able to help you decide which system will be best for you.
But what are the choices?
Combi Boiler
A combi or 'combination' boiler takes its name from the fact it is a hot water and central heating system together in one unit. Water is heated via the mains so there is no need for water tanks.
System and regular boilers
A system boiler takes water directly from the water supply, which is then heated using your homes energy source. The hot water is stored in a tank until it is needed in the home. It is also used to provide heat for your central heating system.
Compare Boiler Installers
No-obligation - Free of charge
What are the best gas boiler brands in the UK?
We've put together a list of the best boiler brands in the UK, so you can easily compare them, and decide which one is best for you.
1. Baxi
Baxi have been in business since 1866. Baxi offers industry-leading free parts and labour warranties, for complete peace of mind.

2. Worcester Bosch
Worcester Bosch are an award winning company and is one of the UK's highest rated boiler manufacturers. They also hold the Royal Warrant to supply heating products to the Royal Family.

3. Vaillant
Vaillant is a household name with a great reputation. They are a German company, but they manufacture in the UK, so parts are readily available, and delivery is quick.

4. Glow Worm
Glow-worm have been working to provide 'top quality, reliability and exceptional durability' for over 75 years. They have a great variety of boiler systems available including different sizes and offer an extended warranty package.

5. Viesmann
Viesmann offers exceptional German engineering combined with British customer service and quality. They are sold internationally and use cutting edge technology to produce efficient, quiet, and compact boiler systems.

6. Ideal boilers
Ideal boilers developed technology in the 1980's that shaped the way modern boilers are made today. They focus on producing reliable and durable boiler systems that are competitively priced to suit all budgets.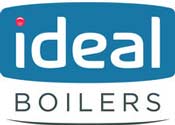 7. Alpha boilers
Alpha boilers take traditional business values, and combines it with modern heating technology to offer high quality boilers with excellent service from start to finish.
They run regular tests on their products to ensure consistent quality and reliability.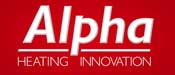 Are you looking for a reliable boiler? Get in contact with (local) boiler installers. Get your free, no-obligation quotes now.
What are the best electric boiler brands in the UK?
If you will be installing an electric boiler, you could opt for brands that focus on those specifically. Here are some electric-only boiler brands:
Electric Heating Company (EHC)
EHC are specialist in their field and have been producing electric boilers for over 13 years. They have an experienced team who have won awards for their customer service and have a wide range of user-friendly and efficient products.

ThermaFlow
ThermaFlow is a British company that uses the latest technology in its electric combi boilers to achieve 100% efficiency. Their products are of high quality and easy to maintain with excellent energy efficiency.

Heatrae Sadia
Heatrae Sadia is a division of premium boiler brand Baxi. They make their boilers in the UK but have a professional reputation worldwide. They are known for their high-quality boilers and have the most comprehensive range of products on the market.

Elnur
Elnur is regarded as one of the leading electric boiler manufacturers in the UK and has been in business since 1973. They have a good product range and have fitted reliable and efficient boilers in thousands of homes in the UK.

What are the best oil boiler brands in the UK?
Oil is another suitable alternative if you are not connected to the National Grid or need an alternate fuel source. The brands below produce oil-powered boilers:
Grant
Grant boilers are endorsed by the Energy Saving Trist and are some of the most efficient oil-powered boilers on the market. Quality, durability and efficiency are the main focus when producing boilers and have won many awards for their products and services.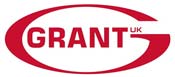 WarmFlow
WarmFlow is based in Northern Island and has been around for over 50 years. They are an award-winning manufacturer who leads the way in innovation, to produce the efficient oil-powered boilers most cost-effectively.

Firebird
Firebird is an Irish brand that prides itself on producing efficient boilers that will stand the test of time. They are known for their high-quality oil-fired boilers as they have rigorous testing procedures in place to ensure exceptional quality.

Finding and comparing boiler installers
When you find a boiler that suits your needs, it is important to find a reliable installer.
Should I choose a local or national installer?
There are a variety of companies to choose from when it comes to installation of your boiler. You may feel more comfortable choosing a well-known national company, or you could choose a local installer that may offer a more personalised service.
You are likely to get a longer warranty with a national installer, but local installers may be cheaper and will be able to respond to any problems quickly.
Get in contact with local and national boilers. Receive free boiler quotes today.
Gas Safe boiler installer
Whoever you choose to install your boiler, they must be Gas Safe registered. It is particularly important to check their qualifications as this means they will have the knowledge and experience to complete the installation safely.
Using a boiler installer that is not gas safe registered will also invalidate your warranty.
Guarantees and warranties
Guarantees and warranties are technically very similar. You will have different warranties and guarantees for the parts and the installation, so ensure you check the T's and C's when making your purchase.
Check what the manufacturer is offering and look for a minimum of 10 years.
Warranties and guarantees may come with certain conditions such as annual servicing.
A warranty is more like an insurance policy for the reliability of the parts.
A guarantee is a contract that means the manufacturer will sort any repairs or boiler replacements within a given time period.
A guarantee gives you peace of mind that your boiler will be repaired if there are any issues.
Get quotes from boiler installers
You'll need to find a Gas Safe installer to install your boiler safely and professionally.
You can easily find local or national boiler installers by searching online or safe time and use the WarmerInside free quotation service.