Buying a boiler can be overwhelming. There are so many boiler types, brands and sizes. But which one is best for you?
Our simple guide will help you decide which boiler will be ideal for your budget, property, and lifestyle.
What are the average prices of boilers?
Here's a quick breakdown of the types of boilers available. The prices listed are for the unit and do not include installation costs. More about the installation costs under the header 'What are normal installation costs?'.
Combi boiler: A combi boiler system combines a water heater and a central heating boiler in a single compact unit.
The prices are between £500 and £1,700.
Regular/heat only boiler: Regular boilers are also known as conventional boilers. They provide both heating and hot water using a cold-water tank and hot-water cylinder.
They are priced between £500 and £2,400.
System boiler: This boiler features a cylinder that stores hot water ready for use. They are good for large homes with multiple bathrooms.
They are priced between £625 and £2,200.
Electric boiler: An electric boiler heats water for your home using electricity. They are popular in homes that are not connected to the National Grid.
They are priced between £700 and £2,500.
What are normal installation costs?
The cost of your boiler installation can vary greatly and will depend on which boiler you have, and where you would like it installed. Every installation is different but generally, the costs can include:
Installation costs: The average installation costs (without the boiler itself) are between £450 and £1,100.
Replace or move: The cost of replacing a boiler in the same location can cost between £400 and £500. Moving your boiler to a new location is obviously more expensive. Relocating your boiler can cost up to £800+ depending on the scope of the work.
System flushes: You may need a chemical or mechanical flush which cost around £450-£600.
Get your boiler replaced. Receive free quotes from (local) boiler installers now.
Tips to find the right boiler for you
Purchasing a boiler is a big decision, so you need to think carefully about which boiler is right for you. Here are some tips to point you in the right direction:
1. Choose the right size boiler to save money
The size of the boiler refers to its power output in kW. The higher to kW the more powerful your boiler will be. Choosing the right size for your home and lifestyle is essential to keep your energy bills low.
Small home (8+ radiators): boiler with 24 kW – 27 kW output
Medium home (12+ radiators): boiler with 27 kW – 34 kW output
Larger home (18+ radiators): boiler with 34 kW – 42 kW output
2. What about your future?
No one knows what the future holds, but it's a good idea to think about your options when you are choosing a boiler.
A boiler is a long term investment, so try to get an overall picture of how your household will look in 10-15 years to make the most cost-effective decision. There is lots to consider including:
Will you be having children or expanding your family?
Will your children be moving out soon?
Will you be selling your home? A new boiler can increase the value of your property, but it may not be cost-effective if you aren't going to live in that home for long.
Do you want to extend your home? Think about where the boiler is and if it will need to be moved if you extend your property.
Compare Boiler Installers
No-obligation - Free of charge
3. Always choose a gas safe boiler installer
This may seem obvious, but make sure the installer you choose is Gas Safe registered. Don't be afraid to ask questions and check their credentials.
It is important to ensure your boiler is installed professionally for your safety and to keep your warranty valid.
You can ask friends and family for recommendations, search online, or use the WarmerInside free quotation service.
4. Choose a reputable boiler brand
The phrase you get what you pay for is very applicable when it comes to boilers.
Cheaper, less established boiler brands offer low-quality units and poor customer service, so choosing a reputable brand is best.
Here are some of the most popular:
Worcester – Bosch
Founded in 1962, they are the market leader for boilers in the UK and have been Which? recommended for 11 years.
They also received a Royal warrant to supply boilers to Her Majesty The Queen's Sandringham Estate.

Vaillant
Vaillant produces high-efficiency products and focuses primarily on saving energy. They are customer-focused and have around 30 million customers worldwide.

Baxi
Baxi has been manufacturing in the UK since 1866. They have won awards for their customer support and offer industry-leading warranties.

Ideal
Ideal has over 100 years' experience in providing high-quality boilers.
They are always innovating and finding new ways to save energy and provide good value to their customers.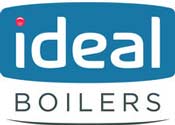 Are you interested in a boiler from one these reputable brands? Get free boiler quotes now.
Try a British Gas boiler quotation as a starting point
British Gas is a well-known and popular company, so they are a good place to start.
You may find that they are more expensive than other providers. This is due to their increased overheads and numerous employees.
However, this could be a benefit if you need support quickly or need to contact customer services, so it may be worth the extra money.
Everyone has different priorities, so you need to shop around and get at least 3 quotes from national or local boiler installers, to find the best value price that works for you.
Do you want to buy a boiler outright or through a payment plan?
When purchasing your boiler, you can choose to buy it outright or opt for a smaller monthly payment.
Installers will usually offer a finance option that allows you to spread the cost of your boiler over months or years.
A finance plan will have interest, which means you will pay more in the long run, but will not have to pay everything upfront.
Are you eligible for a boiler grant?
You may be able to get financial support to help pay for your boiler if you meet certain criteria.
The ECO (Energy Company Obligation) scheme is currently offering grants to homeowners and in some circumstances, the entire cost of the boiler can be covered by the scheme.
Before you apply, take into consideration that:
You will need to pay for repairs if it breaks down or needs regular repairs.
Boiler insurance is not included.
You will need to meet the criteria and provide evidence of this.
The scheme will end when the funds run out.
The boilers provided through the grant are not from high-quality brands.
Get quotes from boiler installers
A professional boiler installer will ensure your boiler is fitted safely and meets regulations. They will give you expert advice and answer any questions.
Get in touch with boiler installers through the free WarmerInside quotation service.