Boilers aren't cheap, but they're a necessary part of our home life. Sooner or later, you will need a new boiler. Fitting a new boiler is not a DIY job and it needs to be done by a certified (Gas Safety) boiler installer.
But how can you make those labour costs as low as possible?
This article will give you realistic and smart ways to reduce the installation costs.
How much does a boiler installation cost?
The labour costs you can expect are:
Combination boiler: £450 to £850*.
System boiler: £500 to £1,000*.
Heat only (regular) boiler: £450 to £950*.
*These prices are:
Without the boiler itself.
Assuming the new boiler is installed in the same location as the old boiler.
The same kind of system. So, for example an old combi-boiler is replaced by a new combi-boiler.
1. Choose the same kind of boiler
If you can choose the same type of boiler, you will save money on your installation costs, as there is no need for the current pipework to be altered.
However, you may spend more money in the long run, as a new boiler system may be more efficient for your lifestyle.
Choosing the same model will help you save money in the following ways:
Less disruption for your family, as the installation will be quicker.
You will spend less on labour as it won't take as long.
You will not need to pay for repairs to walls.
If you need to take time off work, installing a similar system will take less time.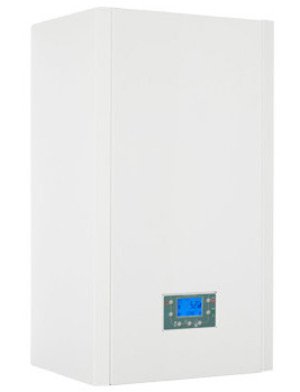 Source photo: lpssupplies.com
2. Opt for the right size boiler
Choosing the right size boiler is essential if you want to save money on your boiler installation.
Generally, a smaller kW output boiler is cheaper and quicker to install, but may not be powerful enough for your needs. A local professional will be able to advise you on the correct size boiler for your home, but you should consider:
Do you have a large household with a high demand for hot water?
Do you have more than one bathroom?
Do you often have multiple hot water faucets active at the same time?
How much energy do you need to run your home efficiently and effectively?
Maybe your current installation has too much power and you can save money on the total installation costs by choosing a boiler with a smaller kW output.
Ask a boiler installer for advice by requesting your free boiler quotes now.
3. Choose local installers
You may wish to choose a national company with good reviews and reliable service. However, you may pay a premium for this service. Hiring a local installer could save you money, as their call-out fees are less.
They may also be able to complete the job in a much shorter time frame.
Before you go ahead be sure to:
4. Compare at least 3 boiler installers
When you are searching for an installer, it is important to get at least 3 quotes so you can decide which is the best deal for you. By doing this, you will be able to compare the offers and be confident in your decision.
Using the WarmerInside quotation service, you can easily compare and contact professional installers in your area. Ask questions and ensure you're comfortable with the price and service offered.
Check how much warranty is offered.
Ask about aftercare and servicing.
Ask to see their credentials.
5. Choose a budget heating control
A great way to save money and monitor your energy usage is to install a heating control. Here are some of the most popular devices:
Radiator valve
If you do not have central heating controls, radiator valves are a great alternative. You can control the heating level and only heat the rooms you need.
Smart thermostatic radiator valves are available, they are more expensive but give you more control.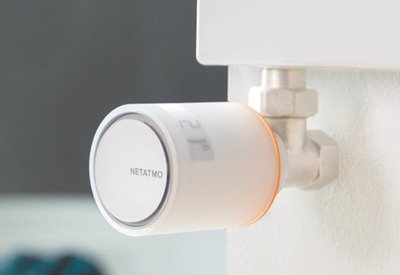 Source photo: homey.app
Thermostat
Thermostats allow you to control the temperature of your home easily. On average, they cost around £200 and give you the option to set your heating on a timer.
You can choose analogue or digital depending on your budget. Analog and digital thermostats are available for as little as £40.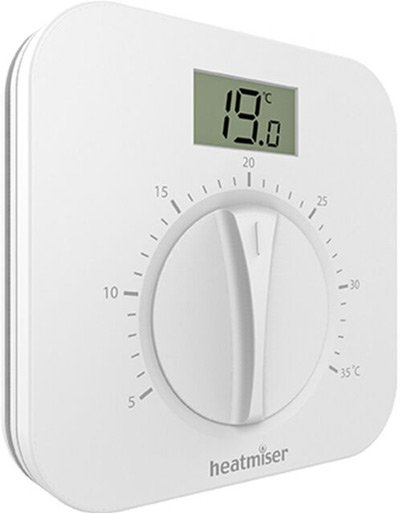 Smart thermostat
Smart thermostats are more expensive but can save you money on your energy bills in the long-term. They can connect to an app on your phone to give you lots of control and awareness of your energy usage.
You can buy a state-of-the-art smart thermostat for a few hundred pounds. But there are also cheaper smart thermostats for around £150.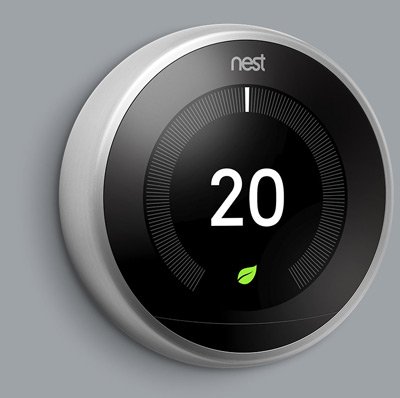 Source photo: store.google.com
Compare Boiler Installers
No-obligation - Free of charge
6. Are you eligible for a boiler grant?
The ECO (Energy Company Obligation) scheme is currently offering grants to homeowners who meet certain criteria. In some circumstances, the entire cost of the boiler can be covered by the scheme.
Before you apply, consider the following:
Do you meet the qualifying criteria?
The boilers that are installed using the grant are not the highest quality.
You will need to pay for repairs if it breaks down more often or needs regular repairs.
The grant is limited and will end when the funds run out.
Don't skimp on safety
Safety is the number one priority when it comes to boilers. If they are fitted incorrectly they can be dangerous and cause a great deal of damage.
The (Gas Safety) installer you choose needs to be qualified and experienced in fitting boilers and must know how to install a unit properly. It is important to use a qualified installer for several reasons:
Repairs will be costly;
Using a non-qualified person to install your boiler could void the insurance and warranty.
Your boiler may be unsafe, causing:
Leaks;
Fires;
Explosions.
Pay monthly boiler
To keep your upfront costs down, paying for your boiler monthly is an option. Most installers will offer a finance option, allowing you to spread the cost of your boiler over several months or years.
Overall, you will pay more for your boiler as there will be interest added onto your payments, but you will not have to pay a large amount upfront.
Get quotes from boiler installers
As we have mentioned, it's important to get quotes from local boiler installers.
You should choose a qualified boiler installer who is committed to installing your boiler quickly and safely, so your hot water and central heating are up and running as soon as possible.
Get your free and no-obligation boiler quotes now.