Boilers are an essential part of our home life, but they can be a costly purchase.
Find out how you can save money on the purchase of a combi-boiler and the best, cheapest options available to you.
A boiler that is cheap to run or to buy?
The amount you spend on your boiler will depend on your circumstances and budget. You can choose an energy efficient boiler that has lower running costs, but this will be more expensive to purchase.
Alternatively, you can choose a cheaper boiler, however, this could mean you have higher running costs and more repairs may be needed due to its lower quality.
The term 'you get what you pay for' is certainly relevant when it comes to boilers. You need to find a good balance between cost and quality.
Choose the right size combi boiler
Is your current boiler right for you?
It may be that the boiler you have is too powerful for your home, therefore you are spending more money than necessary on running costs. A smaller boiler may be sufficient, with a lower kW output.
Generally, smaller boilers are cheaper to run and maintain. Choosing the correct size boiler for your lifestyle is essential when trying to keep costs low.
Get the right size boiler. Ask boiler installers for advice. Get free boiler quotes now.
Are you eligible for a scheme?
Under the Government's ECO scheme, you may be able to apply for a boiler grant that will subsidise the cost of a new and more energy efficient boiler.
In some cases, the entire cost of the boiler is covered by the scheme.
The grant is part of the government's initiative to reduce your household carbon footprint and they have worked with large energy suppliers to offer this scheme.
Here are some of the requirements:
Your current boiler must be over 5 years old;
You must be a homeowner;
You must be connected to the mains gas supply;
If you receive certain benefits, you will automatically qualify.
Payment by instalments
If you are not able to pay the total cost of the boiler straight away, there are options available. Most companies will offer a boiler finance package, so you can pay in instalments over months or years.
When you pay by instalments, you need to consider the following:
There will be interest added to your payments;
You will pay more than the boiler is worth;
If you miss payments, it will affect your credit score and your boiler may be repossessed;
You need to ensure you can afford the payments each month.
Compare Boiler Installers
No-obligation - Free of charge
Cheaper combi boiler brands
There are boiler brands for sale there that offer combi boilers at a more budget-friendly price. These boilers will meet all of the safety regulations but will be of a lower quality than more expensive brands.
They will use cheaper parts that may be less reliable, so always ask how much warranty you receive with each boiler.
Here are some examples of cheaper combi boilers. The prices below include VAT, but do not include installation.
1. Alpha combi boilers
Alpha boilers have a wide range to suit many households. They are based in the UK and have over 50 years' experience in the heating industry.
Alpha Evoke
It is a compact and affordable model that will fit into small spaces.
It is available in 28kW or 33kW models and is ideal for small homes with one bathroom.
Price: An average £600;
Energy efficiency: 93%.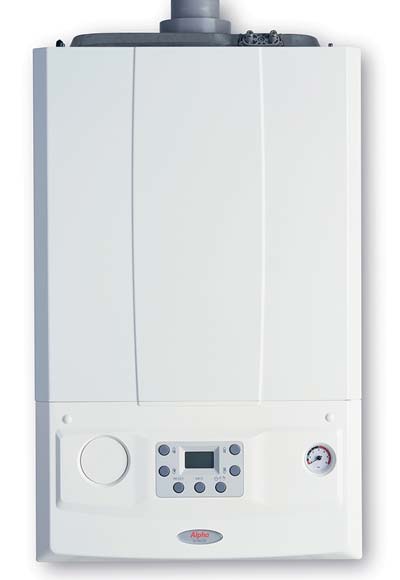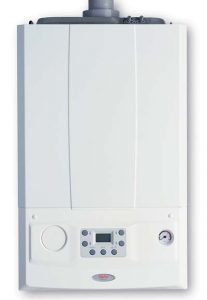 2. Baxi Combi boilers
Baxi offers compact and energy-efficient boilers at a low price. They have an extensive range of boilers including the popular DuoTec and EcoBlue models. Baxi also offers free delivery on their boilers.
Baxi Duo-Tec 24
The Duo-Tec comes with an impressive 7-year warranty and is A-rated.
Price: An average £770;
Energy efficiency: 89%.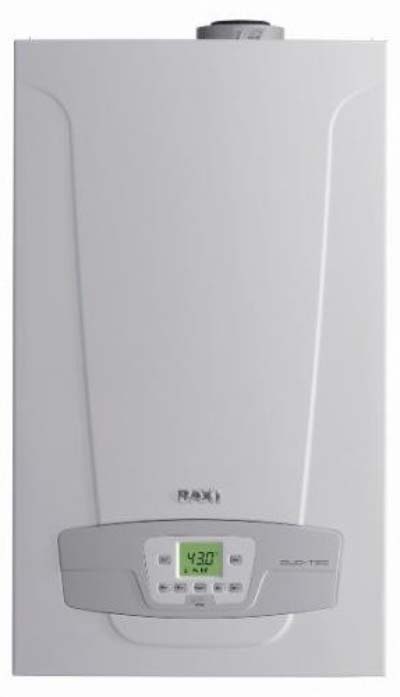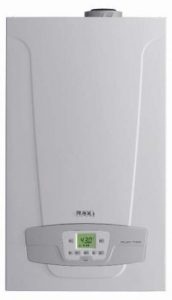 3. Glow-worm combi boilers
Glow-worm specialises in producing affordable combi boilers with high energy ratings. They have been making boilers since 1934 and are always innovating to create new products.
Glow-worm Ultimate 2
The Glow-Worm Ultimate 2 is a B-rated boiler that is best for smaller homes with one bathroom.
Price: An average £700;
Energy efficiency: 89%.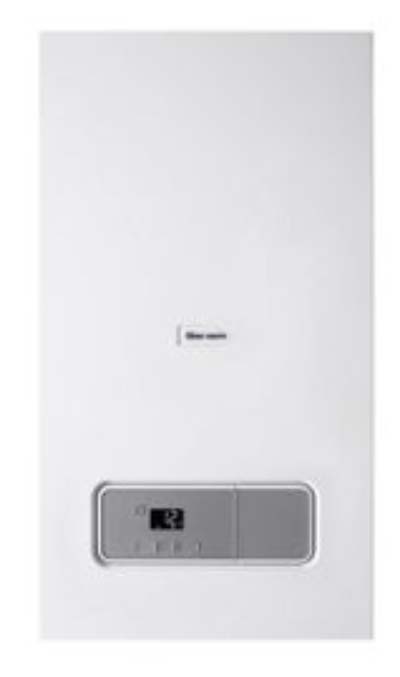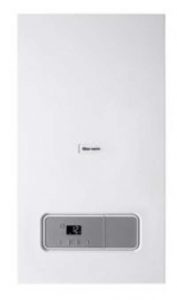 4. Potterton combi boilers
Potterton has been in business for over 150 years and prides themselves on their in-depth knowledge. They have a particular focus on eco-friendly products.
Potterton Titanium Combi
The Titanium combi is a powerful and reliable boiler with a 7-year warranty.
Price: An average £770;
Energy efficiency: 91%.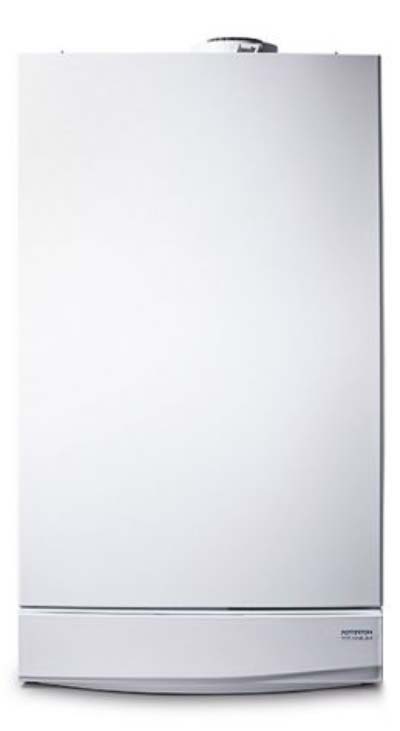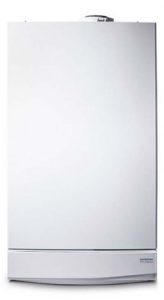 What are the labour costs of a (gas) combi boiler?
The average installation cost for a value-for-money combi-boiler is between £450 and £850. These costs are without the combi-boiler itself.
What are the total costs?
What are the total costs? The costs for labour and combination boiler (Glow-worm Ultimate 2) are (£650 + £700) £1,350.
Get quotes from boiler installers
You will need to contact a local boiler installer to ensure your boiler is installed safely and professionally. A professional will advise which (cheap) boiler will work best for you,
Get free quotes now, from boiler installers near you through the no-obligation WarmerInside quotation service.