You'll probably notice that your energy bills increase in winter, as the heating and hot water are used more often in the colder months, so having a cost-effective boiler system is vital for everyone.
But how can you keep your energy costs under control? By choosing an energy-efficient boiler.
What is an energy-efficient boiler?
An energy-efficient boiler is a system that functions to the best of its ability.
A boiler is considered as energy efficient when it has an efficiency of 90% or higher.
Most modern boilers are energy efficient and simply upgrading to a modern system could save you hundreds on your energy bills, but this will depend on the type of boiler you need.
Choosing the wrong type of boiler for your home could cause you to pay more than you need.
So check with local boiler installers to get the right system for your home.
Condensing boilers are energy efficient and all new models must be condensing.
Combi-boilers are ideal for smaller homes as they won't take up valuable space. They also only heat water as you need it.
Conventional boilers will store hot water in a tank, so it is ready for when you need it. This boiler suits larger homes.
A system boiler is similar to a conventional boiler, but the hot water tank is built into the boiler. A system boiler suits larger homes.
ErP labelling
ErP stands for Energy Related Products and has been introduced by the European Union to improve the efficiency of heating and hot water-related products.
It is designed to give consumers an easy way to identify the energy rating of a product.
The Energy Labelling Directive will give products a rating from A++ to G and will show the benefits of upgrading your boiler system.
Here are some of the requirements:
The manufacturer must ensure the label is supplied with every new heating appliance they produce.
For band A and above, the boiler must run at 90% efficiency or more.
The labels must be clearly visible on products in-store and online.
The ErP labelling system is required on all boilers, combination boilers, and water heaters in Europe.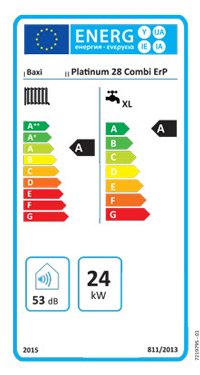 Source photo: heatinghotwaterandplumbing.co.uk
Replace your old boiler with an energy efficient (combi) boiler. Get quotes from boiler installers.
Which boiler fuel is the most energy-efficient?
Most boilers that are for sale in the UK run on gas. This is because it is the cheapest and most reliable fuel source. It produces less carbon dioxide emissions than other fuels like oil and LPG.
If your home isn't connected to the National Grid, oil is the most efficient fuel. But unfortunately, it's not an eco-friendly fuel.
What are efficient boilers?
If you are considering a combi-boiler, here are a few of the most efficient examples.
The average prices below include VAT but the installation costs are not included.
What are efficient combi boilers?
Viessmann Vitodens 200-W Combi
This boiler is very energy efficient and runs at 97%. It is one of the most efficient boilers available in the UK and is a very powerful system.
Price: An average £1,200;
Energy efficiency: 97%.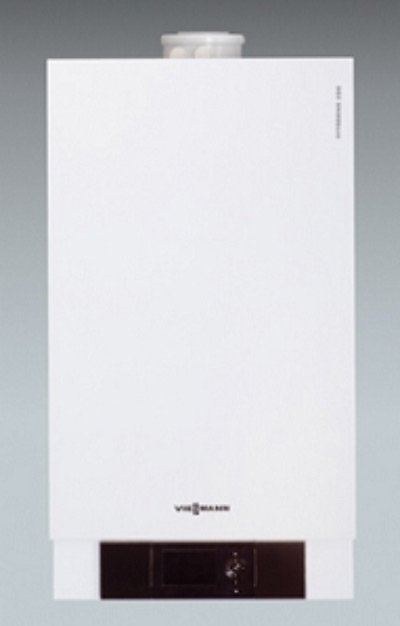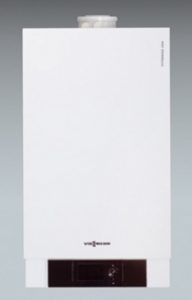 Worcester Bosch Greenstar 29 CDi classic
This boiler system runs at 94% efficiency. Worcester Bosch is a reputable and reliable company who have been making boilers for many years and look after their customers well.
Price: An average £1,180;
Energy efficiency: 94%.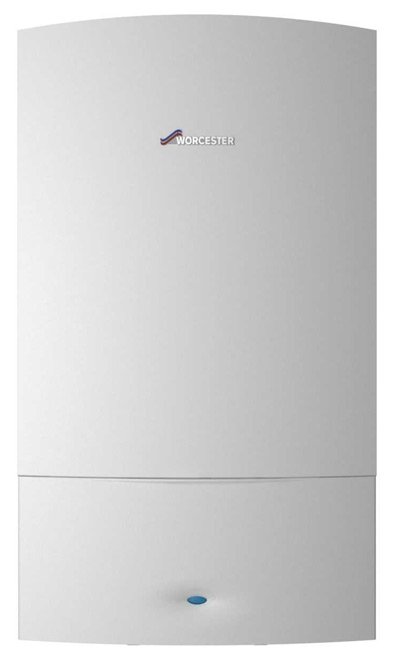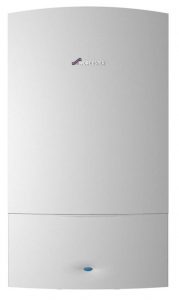 What are energy efficient system boilers?
If a system boiler is more suitable for you, here are the most energy-efficient models on the market:
Worcester Greenstar 9i
This boiler comes with a 5-year warranty as standard and is from a reliable manufacturer. It runs at 94% efficiency.
Price: An average £925;
Energy efficiency: 94%.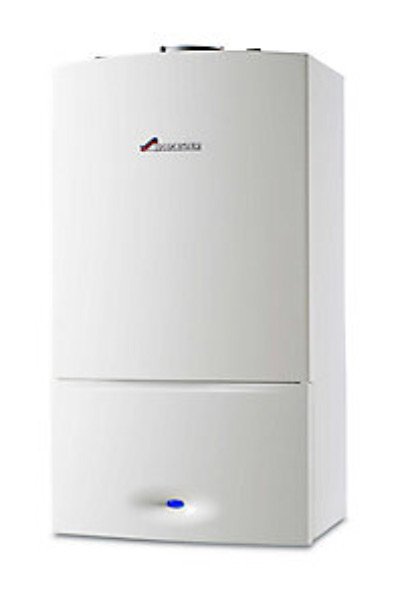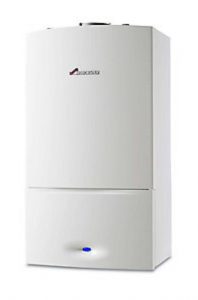 Vaillant ecoTEC plus 624
This boiler is A-rated and comes with a 5, 7 or 10-year warranty. The ecoTEC plus 624 runs at 94% efficiency. This boiler is Quiet Mark accredited meaning it is noticeably quiet when running.
Price: An average £1,139;
Energy efficiency: 94%.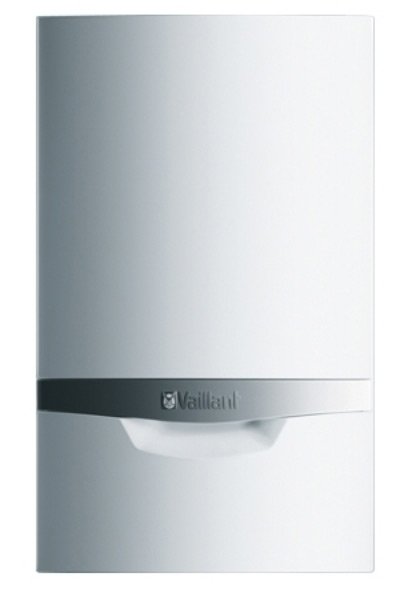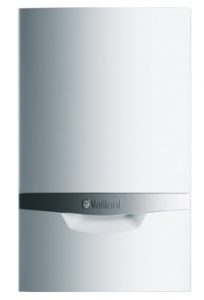 What are energy efficient heat only boilers?
Heat only boilers are also known as regular or conventional boilers. This type of boiler only supplies warm central heating water. Below you'll find two of the most efficient heat only boilers.
Ideal Logic Heat Only
The Logic is a relatively small (H 70 cm x W 39,5 cm x D 27,8 cm) heat only boiler, which fits in a kitchen cupboard. The Ideal Logic runs at 92% efficiency. It's suitable for medium and larger homes and is available with a 12kW, 15kW, 18kW, 24kW and 30kW output.
Price: An average £880;
Energy efficiency: 92%.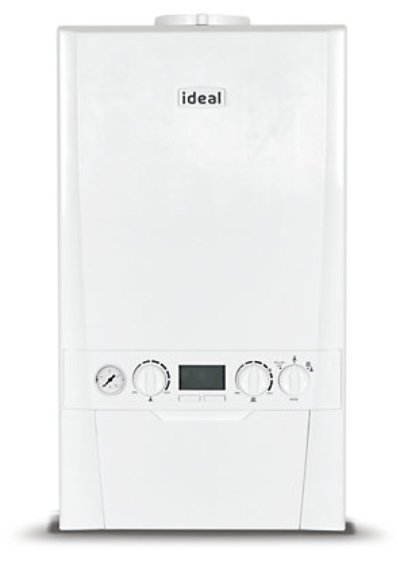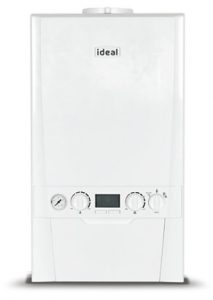 Vaillant ecoFit Pure 415
The ecoFit Pure 415 is suitable for small to medium sized homes and is relatively quiet. The Vaillant ecoFit Pure 415 runs at 94% efficiency.
This Vaillant can be paired with a regular room thermostat as well as smart thermostats like the Nest or Hive.
Price: An average £775;
Energy efficiency: 94%.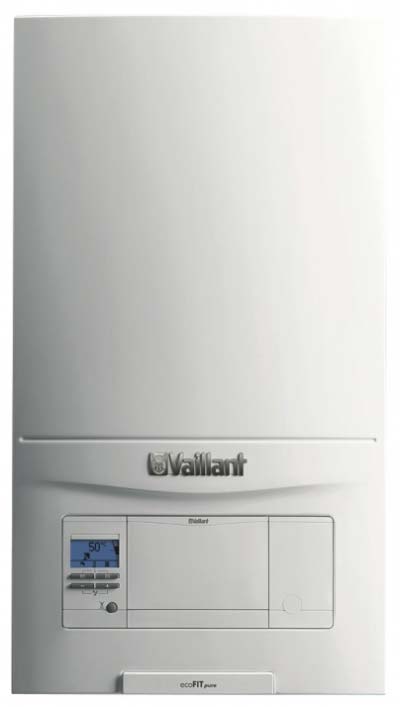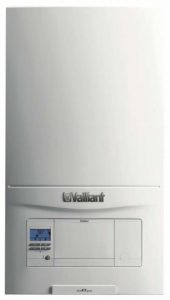 What are the installation costs of a boiler?
Combi boiler: Between £450 to £850*.
System boiler: Between £500 to £1,000*.
Heat only (conventional) boiler: £450 to £950*.
*These costs are without the system, heat only or combi-boiler and are based on a 'same location and boiler system swap'.
What are the total costs?
A few examples of the total costs (labour and boiler):
Combi boiler: For example the Viessmann Vitodens 200-W Combi is (£650 (labour) + £1,200 (boiler price)) £1,850.
System boiler: For example the Vaillant ecoTEC plus 624 System is (£700 (labour) + £1,139 (boiler price)) £1,890.
Heat only (regular) boiler: For example the Ideal Logic Heat Only (£700 (labour) + £880 (boiler price)) £1,580.
How to run your boiler more efficiently?
Running your boiler efficiently is the best way to reduce your energy costs. Here are a few ways to keep your costs down.
Get your boiler serviced regularly;
Take out boiler insurance, or check if your home insurance covers it;
Insulate your home;
Upgrade your current boiler to a more energy-efficient model.
Choose the right size boiler for more savings
Choosing the right size boiler is key to saving money. You need to select a boiler system that is the correct size and power to meet your needs efficiently.
The right size boiler will ensure you get all the hot water and heat you need, without paying more than you need to. Less powerful boilers are less expensive to purchase, and you will only use the energy that you need.
Compare Boiler Installers
No-obligation - Free of charge
Insulate the boiler pipes
A great way to keep your energy costs down is to insulate your boiler pipes. It will keep your water warmer for longer, and reduce any heat loss. It also helps to conserve water, as you won't need to leave the faucets on for as long to get hot water.
Insulating your pipes is particularly useful if your boiler is in a unheated loft or garage where the temperature is generally lower. If you are going to insulate your pipes, think about the following:
The additional cost.
The type of insulating material you want to use.
The regulations you need to adhere to.
Choose the right heating controls
Along with your boiler, you should install a heating control device. In April 2018 the Boiler Plus regulation came into place, which requires all new combi boilers to be fitted with a heating control. The 3 common controls that are provided are:
Compensation control: This reduces the output of the boiler depending on the outside temperature.
Smart technology systems: These can help to reduce your bills, as you only use the energy you need.
Thermostat: This allows you to choose a temperature and you can set your heating and hot water to go on and off when needed.
Having a heating control will help you to save money as you will only be using the boiler when you need it. You can also just heat the areas of the home that are being used at that time.
You will also reduce your carbon emissions by only using your boiler when it is needed, making your household more eco-friendly.
Get quotes from boiler installers
Are you interested in a highly efficient boiler? Choose a boiler installer that gives you the right advice, and ensure it is fitted according to regulations.
Get free and no-obligation quotes through the WarmerInside quotation service to compare and find the right boiler installer today.