If you're in a position to replace or upgrade your boiler, a combi boiler may be on your radar. But is a combi the right boiler for you?
If you have a traditional boiler, replacing it with a modern combi boiler could enhance the heating efficiency of your home, reduce your carbon footprint, and save you money.
Our guide will help you decide if a combi boiler is the right choice for your home.
Regular boiler
Regular boilers are mostly found in older homes, as this was the popular boiler at that time. They are also known as traditional boilers and heat water and central heating in the home using a hot water tank.
This tank is usually placed in the loft and stores hot water ready for use. They are good for large homes that use multiple hot water points at the same time however once the water has been used, you will have to wait for the tank to refill and reheat.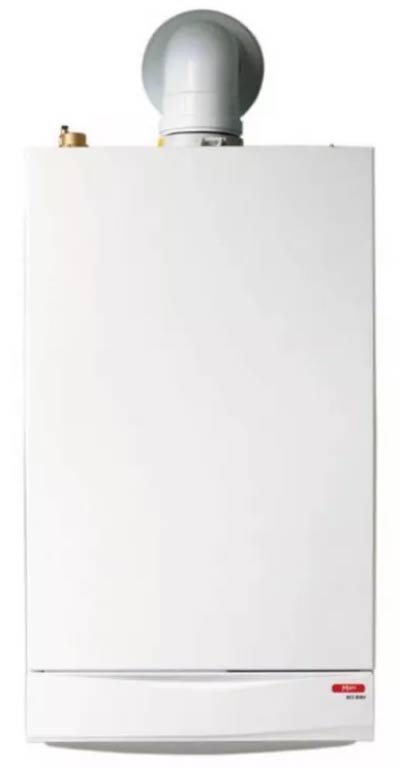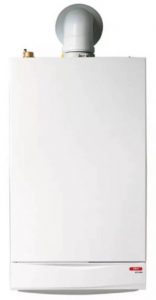 Source photo: plumit.co.uk
Why replace your regular boiler with a combi boiler?
A combi boiler is a highly efficient system that heats water and provides central heating in a compact unit. They are suitable for most homes and work well in smaller homes, with one bedroom and flats as there are no extra tanks needed.
Here are some of the benefits of replacing your regular boiler with a combi boiler:
Combi boilers heat hot water on demand, so you don't have to wait.
You will save money on your household bills, as combi boilers are very energy efficient.
New combi boilers are safer and are subject to stricter regulations.
You do not need a storage tank so you will free up space in your home.
They are less complex to service and repair than traditional boilers.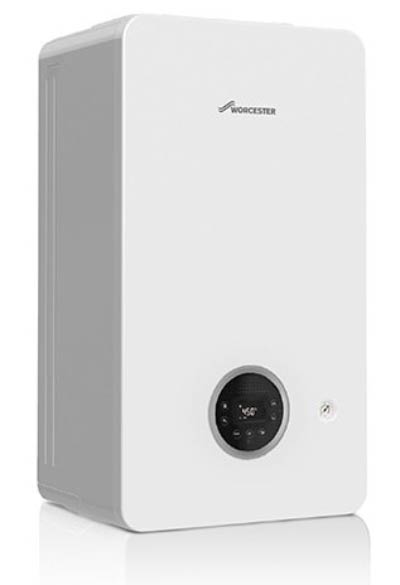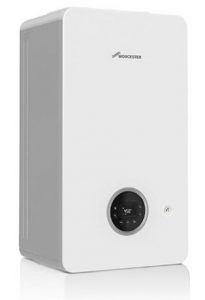 Source photo: plumbnation.co.uk
What about a storage combi boiler?
Even if your household has an exceptional demand for hot water, there are storage combi boilers available that have an internal tank that stores additional hot water inside the unit.
This extra tank will allow you to run multiple faucets at once with little impact on the water pressure. If you use lots of hot water but have minimal space, a storage combi boiler could be a great option for you.
Compare Boiler Installers
No-obligation - Free of charge
When is a regular boiler a better choice?
In some instances, it won't be necessary to replace your regular boiler. A qualified boiler installer will be able to advise if your home is better suited to a regular or system boiler.
Here are some reasons why you may consider not replacing your current boiler system.
1. Period home
If you live in a period or listed property, you may have restricted options so always check before you go ahead.
2. Costs
The additional costs are too high.
3. Low water pressure
If you live in an area with low water pressure, a regular boiler may be more suitable as they will help to increase your water pressure.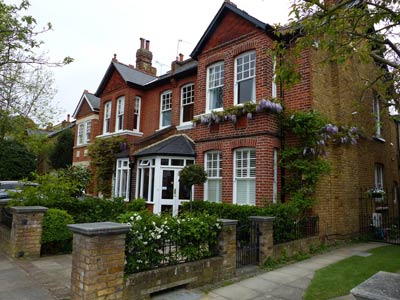 Source photo: buyassociation.co.uk
It is recommend to get at least 3 quotes from boiler installers. Get your free boiler quotes now.
What are the costs of replacing your conventional boiler with a combi boiler?
The cost of a boiler installation is very important, as it can determine the type of boiler you install. It's key to have a budget in mind before you search for a quote, so you can have an idea of how much it will cost and how much you can afford.
Most boiler installers will offer (indirectly) a finance system, so you don't have to pay the full cost upfront.
Here are some of the costs to consider when replacing your current boiler.
The cost of the boiler
You will need to pay for the cost of the boiler unit itself. Costs will vary depending on the brand, rating, and kW output.
Size of your home
If you're moving from regular to combi, you'll need a boiler with a higher kW output. You might also need to consider moving it to another room.
Installation costs
You will also need to consider the labour costs which will depend on the time it takes the boiler installer to complete the work. If you need lots of pipework installed or changes to your boiler location, the cost will be higher.
The average labour costs of swapping a regular boiler to a combi boiler are: £1,300.*
*Without the combi boiler itself.
Combi boiler price
The price of a new combi boiler is between £500 to £1,700.
What are the total costs of replacing a regular boiler for a combi?
The average costs of replacing are between £1,900 and £3,000 depending on the boiler brand, location and installer.
You'll also need to consider the costs of removal, pipework and the combi-boiler size.
Home repairs
Depending on the complexity of the installation, there may be additional repairs needed.
Although the installer will do their best to be tidy, there may also be cleaning costs to pay.
It is recommended to factor in around £800 for any additional repair costs.
Get quotes from boiler installers
If you do opt to replace your boiler, the next step is to contact a local boiler installer. Each installation is different, so we recommended getting quotes from different boiler installers, to ensure you get the best deal.
Through the WarmerInside quotation service, you receive free , no-obligation quotes. The service allows you to easily compare costs and choose the best installer for you.