If you live in a remote location, or if your home is disconnected from the National Grid (mains gas), you'll need to find an alternate way to heat your home.
An option for homes in rural areas is an oil-fired combi-boiler. This is a relatively compact type of oil boiler so you have more options to hide it safely in your home.
What is a normal combi boiler?
Combi boiler is short for combination boiler. This system is compact, practical and can run off LPG , and gas or electricity. It is a very popular boiler as it has a combination of a water heater and a central heating system all in one unit, so both household functions are supplied via this boiler.
A normal combi boiler heats water instantly via the mains, so there is no need to wait for hot water or have water storage tanks in your home.
What is an oil-fired combi boiler?
Oil-fired combi boilers work in the same way as a normal combi boiler, as both heating and hot water are supplied in the same unit. It is also compact, so you can store it in many places inside the home, including a kitchen cupboard.
What is the difference?
The difference is that it is powered using oil. This oil is stored in a tank outside of the home and is refilled to keep the fuel supply constant.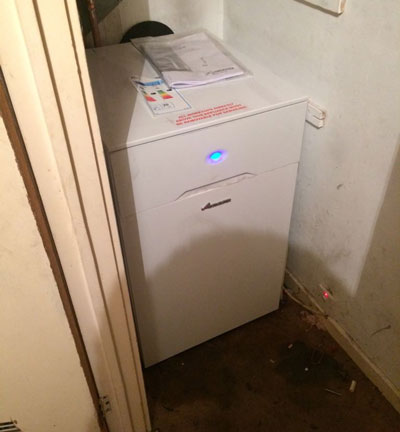 Source photo: moreefficientltd.com
Get in contact with oil fired boiler installers. Get oil boiler quotes now.
Is an oil combi boiler energy efficient?
Modern, oil combi-boilers are energy efficient, as they use up to date engineering and parts to deliver up to 97% efficiency. All new oil-fired combi-boilers are condensing boilers.
What is heating oil?
If you decide to install an oil combi boiler, you will have two types of oil to choose from called 35 sec and 28 sec. The oils differ in thickness and the names are derived from how long it takes for a ball bearing to travel through the oil. Here are a few of the main differences between the two.
28 second boiler oil
This is the cleaner oil and produces less smoke and other deposits.
Thinner than 35-sec oil.
Yellow in colour.
Commonly referred to as Kerosene.
35 second boiler oiler
Red in colour
Thicker than 28 sec
Commonly used in the commercial and agricultural sector.
Referred to as red diesel.
Is oil an efficient heat source?
If your home is not connected to the mains network, oil is the next best fuel type for efficiency.
Modern oil combi boilers use the latest technology to create boiler systems that are as energy-efficient as possible.
Connecting your boiler to modern heating controls, such as smart apps, are a great way to make sure you are only using the energy that you need.
Ensuring your boiler is well maintained and serviced regularly will also help to keep it working at its best.
The highest-rated boilers from quality brands will be the most energy-efficient, so purchase the best boiler within your budget.
Although oil is an efficient boiler fuel, it's a fossil fuel and the CO2 emissions cause damage to the environment.
External or internal oil boiler?
While most homeowners will choose to have an oil combi boiler installed inside their home. It is possible to install it outside; this is called an external oil boiler.
The oil tank will still need to be connected to the boiler outside.
If you are considering an external boiler, here are some points to consider:
It will free up space inside your home.
There is no risk of carbon monoxide leaking in your home.
The boiler is exposed to the weather so require regular maintenance.
It may spoil the look of your home.
An external boiler is more prone to freezing in winter.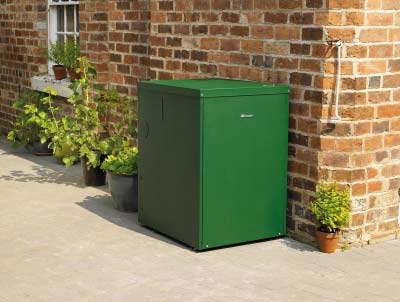 Source photo: lesmacleanpandh.com
What is an oil boiler tank?
There are many factors that can affect the price of your boiler installation. The brand you choose, the size of your home and the location can all impact the overall cost.
An oil combi boiler will require an external tank to be installed, which will increase the price compared to a gas boiler that is fuelled from the mains.
The size of your tank will impact the price and it will also be more expensive to install your tank underground, due to the increased time and labour.
Oil vs gas fired boiler
If you are deciding between gas or oil, you need to think about which will work best for you. A Gas Safety boiler installer will be able to help you decide which fuel type is the most beneficial for your property and lifestyle.
Gas is the most popular fuel and is cheaper than oil.
You can only use gas if your home is connected to the National Grid.
Gas is always available.
You need to monitor your oil levels to avoid being left without heating and hot water.
Gas combi boilers do not require an external tank.
Both are energy efficient.
What are the benefits of an oil combi boiler?
If you are considering an oil combi boiler, here are the advantages:
Modern oil condensing boiler systems are energy efficient.
If you are not connected to the National Grid, oil is the next cheapest fuel type.
Both heating and hot water are supplied in one unit.
Oil combi boilers are relatively compact.
If you choose an external model, you will have no noise from your boiler.
Both wall-mounted and floor standing oil combi-boilers are available, so the choice is yours.
Compare Boiler Installers
No-obligation - Free of charge
What are the disadvantages of an oil combi boiler?
Installing a new boiler is an important decision that can be costly. You should also consider the disadvantages so you can weigh up the pros and cons.
They are more expensive to install than gas boilers.
The external tank will take up space in your garden.
Oil prices can fluctuate, so your bills can vary.
The tank needs to be monitored and refilled. Modern oil tanks have sensors that will automatically order oil when the level gets too low.
The tank can look unsightly if not placed underground.
Oil combi boiler examples
There are lots of oil combi boilers on the market from various boiler brands. We have listed a few examples below, to give you an idea of the cost, features, and performance of each model.
Each installation is different, and your boiler installer will be able to conduct an assessment of your property and recommend the best oil combi boiler for you.
The average prices below are without the installation costs.
Grant VortexBlue
This boiler has a state of the art burner and comes with a 10-year guarantee. It is an A-rated internal boiler with a sleek and compact design.
Price: An average £1,950;
Energy efficiency: 92%.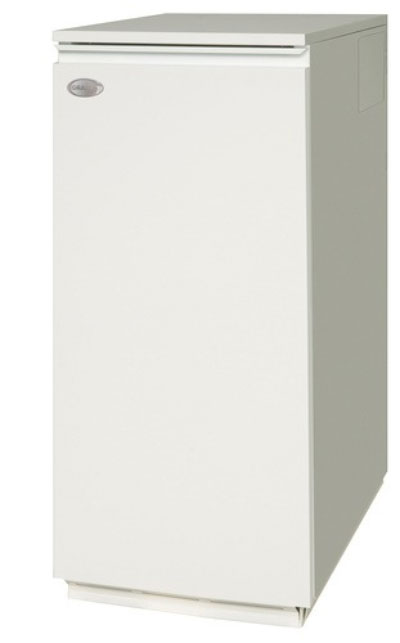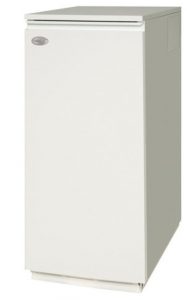 Source photo: energysavingtrust.org.uk
Worcester Greenstar Heatslave II
The Heatslave II is the most popular external oil combi boiler in the UK. It has an eco-mode to save energy.
Price: An average £2,400;
Energy efficiency: 90%.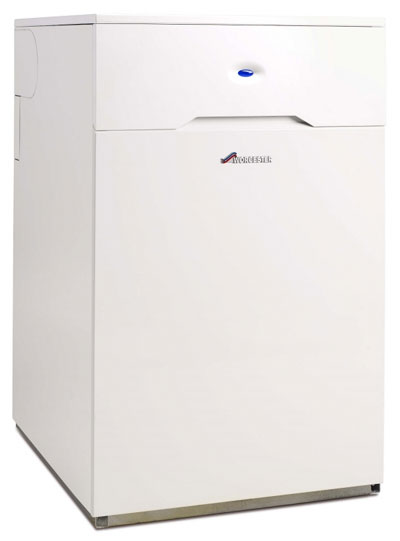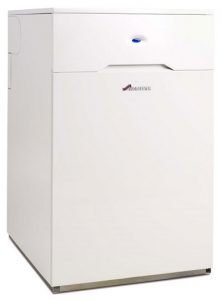 Source photo: plumbnation.co.uk
Firebird Envirogreen
This A-rated boiler is designed for internal use. It has a slimline design, so it is great for small spaces. The Envirogreen also comes with a 2-year warranty and an easy access panel for repairs and servicing.
Price: An average £2,050;
Energy efficiency: 93%.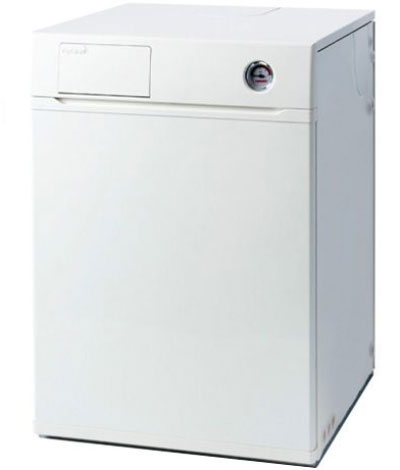 Source photo: which.co.uk
What are the installation costs of an oil combi boiler?
The average labour cost for an oil combi boiler is between £900 to £1,500. These installation costs are without the oil combi boiler and oil tank.
What are the total costs?
So , what are the total costs? The total costs (labour and oil-fired combination boiler) of a Grant VortexBlue (internal) are (£1,100 + £1,950) so £3,050.
How to get quotes from boiler installers near me?
To ensure your boiler is fitted safely and professionally, it will have to be installed by a qualified oil boiler installer.
Ensure you get at least 3 quotes, so you know you are getting the best deal. A boiler installer will give you advice and answer any questions you may have.
Use the free WarmerInside quotation service to receive no-obligation quotes from boiler installers.