There are almost 4 million homes in the UK that are not connected to the National Grid, meaning powering their combi using gas isn't an option. So, what other options are available?
One of the options is to install a combi-boiler that runs off LPG.
What is a normal combi boiler?
A normal combi boiler is the combination of a water heater and a central heating system in the same unit. The water is heated via the mains, so there is no need for a separate hot water tank, as the water is heated instantly.
They can be powered by gas, oil, electricity, and LPG. They provide both functions within one unit, hence the name 'combination' boiler. The main benefits of a combi boiler are:
Space-saving
Cost-effective
Good water pressure
Hot water is available instantly
What is LPG?
LPG stands for 'Liquid petroleum Gas' and is a natural fuel that is produced from crude oil. The gas turns into a liquid with very little pressure, so it can be stored and transported conveniently.
As it is much less dense than gas, you can store a much higher amount in a small space. It is a popular choice for homeowners who are not connected to the National Grid, as it can be kept in a separate cylinder or tank on the property.
What is an LPG combi boiler?
An LPG combi boiler is very similar to a traditional combi boiler, as it provides hot water and central heating together in one unit.
What is the difference then?
The difference is the way that it is powered. An LPG combi boiler burns LPG to produce the energy that provides heat and hot water for your home.
However, the gas is stored separately and is not connected through the underground gas network. The LPG levels will need to be maintained and refilled when necessary.
Lots of boiler manufacturers offer LPG combi-boilers such as Ariston, Alpha, Baxi, Worcester Bosch and Glow Worm. You'll find more information about the different LPG combi-boiler models under the header 'Examples of LPG combi boilers'.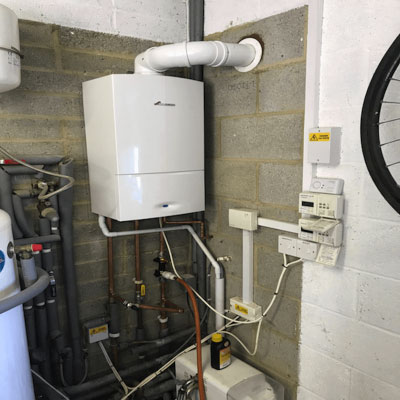 Source photo: taptightheating.co.uk
Replace your boiler with a more compact LPG combi boiler. Get your quotes now.
How to store LPG for your boiler?
You will need a storage tank outside your home to install an LPG combi boiler.
Storage tanks are available from most well-known gas companies and your boiler installer will be able to provide advice on which one will work best for you.
If you live in a remote location, it may be more beneficial to install a large tank, to reduce the number of refills you need. The options available are…
Cylinders: These are usually kept at the side of your home in a cupboard or small storage unit. They are the best option if you cannot accommodate a large storage tank.
Above ground external storage tank: Storage tanks will allow you to store higher quantities and are more cost-effective. An above-ground external tank will take up space outside your home but will provide easy access.
Below ground external storage tank: This will keep the tank out of the way so it will not take up space outside. There will need to be a small hatch to allow for refilling.
It is more expensive to install an external tank underground and will be more difficult to maintain and repair.
BioLPG
BioLPG works in the same way as LPG, but it is produced in a much more eco-friendly way. It is produced from renewable sources including plant and vegetable waste materials.
Climate change is a real issue, but using BioLPG means you can heat your home and hot water using fewer fossil fuels. If you want to reduce your carbon footprint, BioLPG is a great option.
It is a more sustainable energy source that can reduce your CO2 emissions by up to 80%. It is the environmentally friendly version of LPG, so you will not compromise on power or performance.
The benefits of BioLPG are:
It can be used to replace traditional LPG seamlessly, as it is chemically identical.
It is much better for the environment, as it uses renewable sources such as crops and waste feedstocks.
It is a cleaner fuel that produces much less Greenhouse gas.
You don't need to modify your existing LPG system to switch to BioLPG.
Delivered and stored in the same way as LPG.
LPG vs Oil
For properties that are not connected to a gas grid, oil is another option for boiler owners in rural areas. Oil can be transported and stored in a similar way to LPG and both will require an outdoor tank. If you are deciding between oil or LPG, here are a few things to consider:
Choose which fuel type is the most suitable for your location and property type.
LPG is more eco-friendly than oil.
Oil will only fuel your boiler, but LPG can supply your hob or oven too.
LPG is a cleaner fuel as it produces fewer by-products.
Oil boiler installers are less common than LPG boiler installers.
Compare Boiler Installers
No-obligation - Free of charge
LPG vs Gas
If you have natural gas available in your home, this will likely be the fuel type you use to power your boiler. Most homes in the UK use gas as their energy source, and it is often the cheapest option. The main differences between the two are:
LPG has a higher energy content than natural gas, so less is needed to heat the same amount of water.
Gas is cheaper than LPG.
You need to monitor the LPG levels in the tank, so you do not run out.
They have different chemical formulas; LPG is propane and butane and natural gas is methane.
Natural gas is delivered via an underground pipeline.
LPG requires a storage tank outside your home.
What are the benefits of an LPG combi boiler?
An LPG combi boiler could be the best option for you. Here are a few advantages:
It is a more environmentally friendly energy source.
They are very energy efficient boilers and can achieve over 90% efficiency.
The boiler unit is compact.
It is an easily accessible option if you cannot access mains gas.
What are the disadvantages of an LPG combi boiler?
As with all boiler installations, it is important to understand the disadvantages of this boiler type, before you commit to purchasing.
It is odourless, so a leak is very difficult to detect.
You need an external storage tank for the gas.
They are more expensive to install.
If you do not monitor the levels properly, you could be left without heat or hot water.
Examples of LPG combi boilers
Many well-known suppliers offer LPG combi boilers as part of their range. We have listed a few of them to help you decide which one will be best for you.
There are second hand LPG combi boilers available, but for maintenance reasons it is recommended to install a new combi.
Worcester Greenstar LPG
This boiler is perfect for small to medium-sized properties. It works best in a home with one bathroom.
Price: Average £1,000
Energy efficiency: 93%.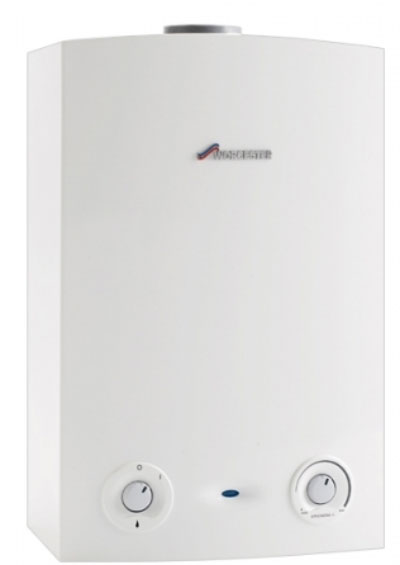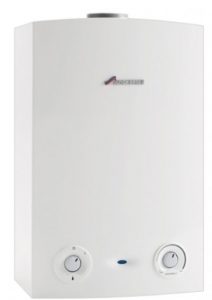 Source photo: plumbnation.co.uk
Baxi Duo-tec LPG
This boiler comes with a 7-year warranty. It is compatible with smart controls making it very convenient to use. The Baxi boilers are built in the UK.
Price: An average £1,000;
Energy efficiency: 91%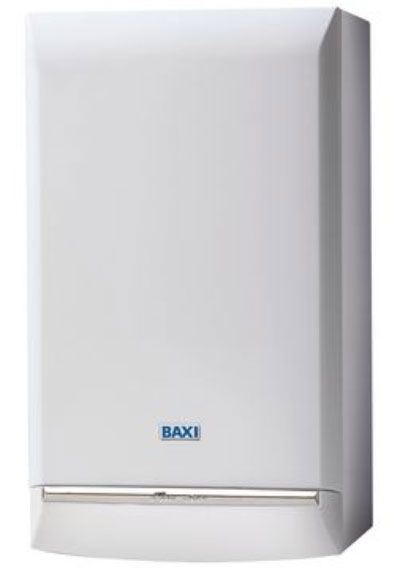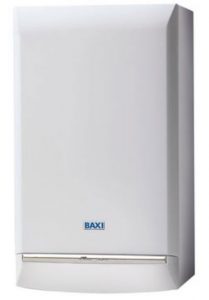 Source photo: wolseley.co.uk
Vaillant Ecotec
This boiler combines energy efficiency and performance to produce high power with low emissions. The Ecotec has frost protection and is a quiet boiler.
Price: Average £1,140;
Energy efficiency: 89%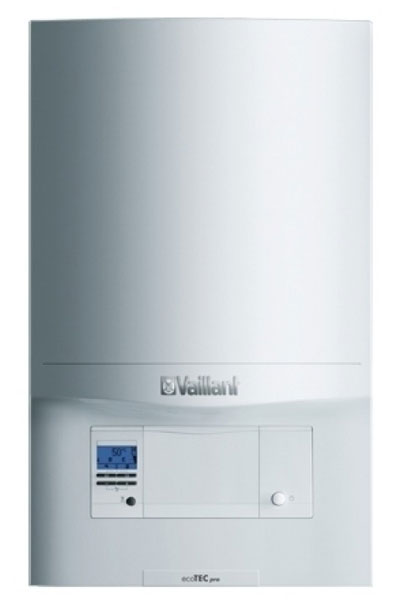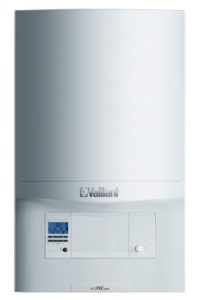 Source photo: macblair.com
Glow Worm Energy LPG combi boiler.
This boiler is a compact and efficient unit. It is very energy efficient, easy to install, and comes with a 2-year warranty.
Price: Average £1,000
Energy efficiency: 90%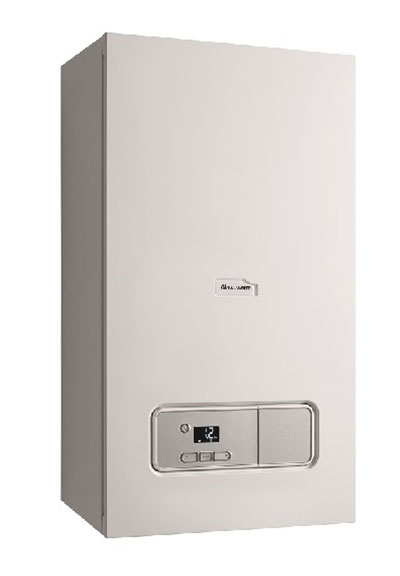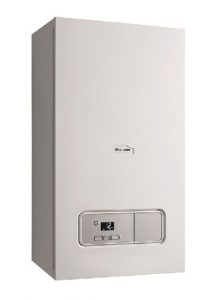 Source photo: glow-worm.co.uk
What are the installation costs of an LPG combi boiler?
The average labour cost for an LPG combi-boiler is between £700 and £1,300. These costs are for labour only.
What are the total costs?
The total costs (labour and LPG combination boiler) of a Worcester Greenstar LPG are (£950 + £1,000) £1,950.
Get quotes from boiler installers
If you have decided that an LPG is right for you, the next step is to get in touch with boiler installers. They'll give you advice and answer any questions for you.
Use the free WarmerInside quotation service to receive no-obligation quotes from boiler installers.