There are many different types of boiler on the market, but there are different sizes too.
If you (want to) use electricity to power your boiler, this guide will help you choose the right size for your home to ensure you're getting a cost-effective boiler system that's right for you.
Electric boiler
An electric boiler works in the same way as any boiler, it is the power source that differs. Electricity is used to run the boiler to heat the water and central heating systems using a heating element.
While gas is still the most common, electricity is a fairly cheap energy source that is a great alternative for households that have no access to mains gas.
A few benefits are:
No risk of carbon monoxide poisoning.
No flue or gas pipes are needed.
Electric boilers are more quiet than other fuel boilers.
They are easy to service and maintain.
They are more eco-friendly.
There is no need for annual servicing.
Which size electric boiler do I need?
Electric boilers are physically compact but when it comes to boilers, the 'size' generally refers to its power output in kW.
Electric boilers are less powerful than gas boilers, so they are suitable for homes with a maximum of 3 bedrooms.
The higher the kW output, the more powerful the boiler will be.
A good guide is to assume you use 1.5 kW for each radiator and go from there. When you have 4 radiators in your home, you need an electric boiler with a kW output of 6 kW.
The size you choose will depend on how much heating and hot water your home needs, so think about the following when choosing a size.
How much hot water does your home need? (with a combi electric boiler)
Do you need multiple faucets running at once? (with a combi electric boiler)
How many radiators do you have?
Below you find an overview:
Radiators – Electric boiler kW output
4 radiators – 6kW
6 radiators – 9kW
8 radiators  – 12kW
10 radiators – 15kW
When your home has more than 10 radiators, it is more efficient to install a gas or other fuel boiler.
What size electric boiler do I need for underfloor heating?
Underfloor heating is a low-temperature heating system. So it doesn't need high temperatures to heat your home, like a for example regular radiators. Underfloor heating can heat your home comfortably with a temperature of around 35 °C.
Because of the lower temperature that is required, you can use an electric boiler in combination with underfloor heating quite comfortably.
An electric boiler with a 6 kW can be enough for an underfloor heating system to run.
Ask an underfloor heating specialist or a boiler installer which size of electric boiler is suitable for your home. Get your free boiler quotes here. Interested in underfloor heating? Get your no-obligation and free underfloor heating quotes here.
A heat only or combination electric boiler?
Electric boilers are available as heat only or combi systems. Heat only boilers are more commonly known as regular boilers and heat water in a large tank, ready for use.
Whereas an electric combi boiler heats water directly from the mains. Both electric boilers don't use fossil fuels and can be powered by solar panels.
Which one you choose will depend on your water usage and home type, but the main features of each boiler are:
Heat only boilers
A heat-only boiler stores water ready for use in your central heating system;
You need an extra hot water boiler for hot tap water;
Heat only systems are suited to large homes with a considerable demand for hot water.
Electric Combi Boilers
They are relatively small and light;
Combine central heating and hot water needs in one unit;
No hot water boiler is needed for the hot tap water.
Examples of electric boilers in different sizes
It is important to have a budget in mind when looking for a boiler. The kW output, boiler brand, and energy rating will all affect the cost.
We have listed a few examples below to give you an idea of the average costs, as well as information about the different boiler sizes.
The prices listed are for the boiler unit only and do not include installation costs.
Comet Electric system boiler 6 kW
This 6kW boiler is easy to install and has a simple control panel. All Comet boilers use a stainless steel heat exchange and 6 stage heating system to minimise electricity usage and improve efficiency.
It also has High Current Thermal cut-off for added protection.
Price: £1,235
Energy efficiency: 100%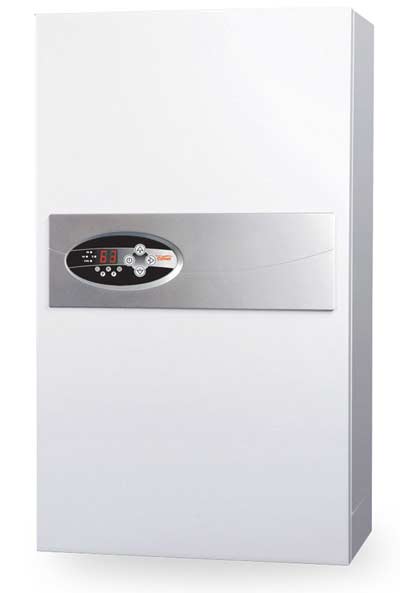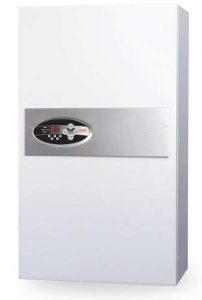 Heatrae Sadia Electromax Combi 9Kw
It has 9kW power output and comes with a 2-year warranty. This model is made in the UK and is great for powering underfloor heating and is completely silent when running.
Price: £1,900
Energy efficiency: 99.8%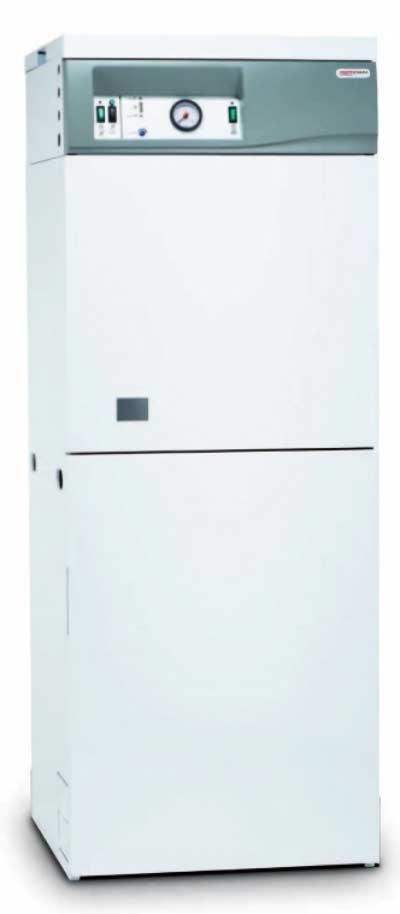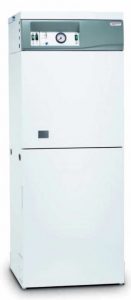 Potterton Gold 12 KW Heat Only Electric Boiler
This heat only boiler is 12kW so has a high power output, yet only costs £695. It is very compact and is great for space-saving. It is also very lightweight so it can be mounted in the most convenient place in your property.
Price: £695
Energy efficiency: 100%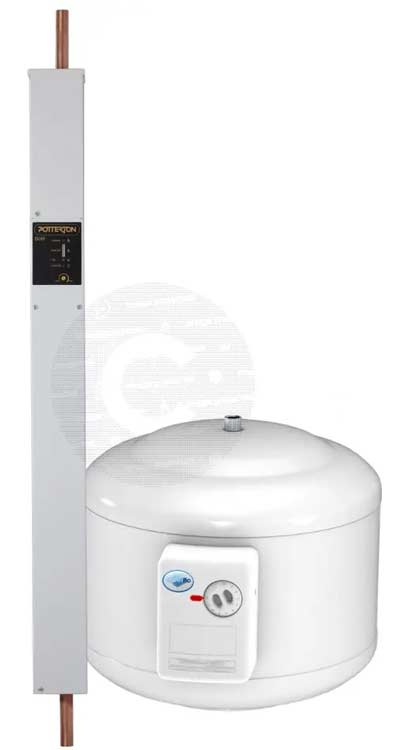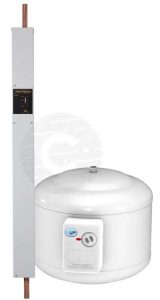 Elnur Mattira 15 kW Electric Combi Boiler
This is one of the most powerful electric boilers on the market and this is reflected in the cost of around £2,370. It is a safe and reliable system that is digitally modulating which results in less energy waste.
Price:£2,370
Energy efficiency: 100%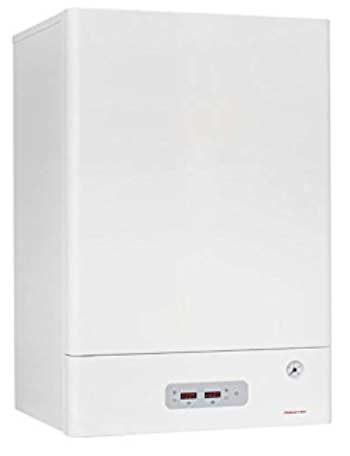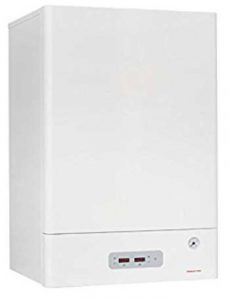 What are the installation costs of the electric boilers?
The average labour costs for an electric boiler is between £500 to £900.
*These costs are without the electric boiler itself.
What are the total costs?
So for example the total costs (labour and electric boiler) of a Heatrae Sadia Electromax Combi 9Kw are (£675 + £1,900) £2,575.
Get quotes from boiler installers
For an electric boiler, you don't need a Gas Safe boiler installer, but you do need a professional who is qualified to install electric boilers. It is recommended to get quotes from local boiler installers, so you can compare to ensure you get the best deal.
WarmerInside offers a free quotation service that allows you to get quotes easily, so you can compare prices and choose the best boiler installer for you.