One of the main decisions you will need to make when choosing to replace your current windows with uPVC, is where you will be sourcing them from.
There are lots of uPVC manufacturers to choose from, so we've put together this guide to help ensure you find the perfect windows for you.
Why uPVC windows?
uPVC (Unplasticised Polyvinyl Chloride) is a common material used for windows as it improves energy efficiency, it's durable and easy to maintain.
They are safe thanks to their multipoint locking systems and its characteristics make it a popular choice for homeowners. Some of the other benefits are:
They are easy to clean.
uPVC stops heat escaping easily.
There are lots of colours and finishes available.
They are good for soundproofing.
New windows will save you money on your household bills.
They are cost effective as they will last many years.
British based uPVC window manufacturers
If you would like to purchase your windows from a British manufacturer, look out for the 'made in Britain' logo when you're researching online.
Take a look at some of the manufacturers below who all make windows in Britain:
1. Eurocell
Founded in 1974, Eurocell is the UK's biggest manufacturer of uPVC products for the home, so you can shop with confidence.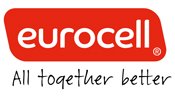 2. TruFrame
TruFrame manufactures high quality uPVC profiles for windows, doors and conservatories. TruFrame offers competitive prices, a swift ordering process and excellent technical support.

3. SafeStyle
Safestyle produces windows that are manufactured to meet and exceed industry standards.
They have a range of accreditations and awards and thoroughly test their windows to ensure that they are of a supreme standard.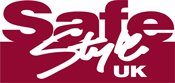 4. Anglian
Anglian have been in business for over 50 years and all of their products are made in Britain from start to finish. Every job they do is tailored to the customers' needs and all their windows and doors are individually made to fit perfectly.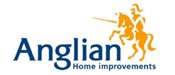 5. Landmark (London region)
Landmark are specialists in manufacturing sash and casement windows. They match every detail of your homes' existing windows if required, which is particularly important in conservation areas and listed properties.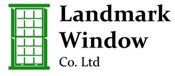 6. Everest
Everest have fitted windows in more than two million homes across the UK. They pride themselves on combining the highest quality products with great customer care.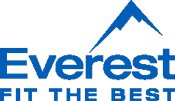 7. MasterFrame
MasterFrame pride themselves on specialising in just one style of window – the sash window. They produce authentic uPVC windows that will suit the style and character of your home.

8. Iceni Windows
Iceni windows promise quality with exceptional precision, durability and stability. They offer a professional approach that provides customers with exactly what they want, when they want it.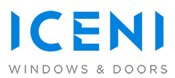 Compare uPVC Window Installers
No-obligation - Free of charge
International manufacturers
There are also a number of international manufacturers that offer quality uPVC windows. They are based primarily in Germany, so be sure to take shipping costs into consideration.
Here are a few examples:
1. Veka
Veka is a family owned brand that is very knowledgeable in their field. For over 50 years they have focused on window design, innovation and customer satisfaction.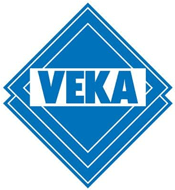 2. Rehua
Rehua is the premium worldwide supplier of polymer-based products and systems to the construction, automotive and furniture design industries. They offer in-stock systems, as well as bespoke designs.

3. Neuffer
Neuffer specialises in high quality German made windows and doors. They blend German craftsmanship and quality with modern technology to supply the finest European windows for residential and commercial projects worldwide.

4. Deceuninck Ltd (Belgium)
Deceuninck award winning company is a leading supplier of uPVC windows and support their customers every step of the way with an account manager, a customer service contact and a technical support manager.

How to find a uPVC installer near me?
In most cases, the manufacturer is simply the supplier of the windows and will not install them for you.
However, they may be able to give you a list of installers in your area that they recommend. As the purchaser and homeowner, it is up to you to decide which installer you would like to use to fit your windows.
There are local, regional and national installers available, so be sure to do your research to find one you're happy with.
Use the WarmerInside service to receive free quotes from uPVC window installers. Get your free quotes now.
Manufacturers and installers
Some installers will work with specific manufacturers only, so ensure you're happy with the company they are sourcing your windows from.
Similarly, manufacturers may take care of the whole process, and use an installer that they have a contract or agreement with.
Look at examples
A picture speaks a thousand words, so make sure to ask to look at examples of the windows the company have installed previously.
It's a good way to check they are reputable, and have had experience in the type of work you would like completed. If they cannot provide any photos, it's best to steer clear.
Choosing a local or national installer?
There are lots of options when it comes to installing your windows and whether you decide to go with a local or national business, be sure to check the following:
How many years have they been in business?
Do you want to support a smaller business?
If they are local, check their recent work in your area.
Do they have a reputable website and contact information?
What are the price differences?
How quickly can they attend to a problem?
Will the service be personal?
Certification/ratings
To make sure your installer has a high level of experience and competence, it's important to check their certification. Check they have the right qualifications and are registered with the appropriate trade bodies.
Also ensure you will receive a FENSA certificate when the work is complete. You should also check that they have good reviews and ratings – you can do this on their social media, website, or review pages such as Trust Pilot.
Ask about the guarantee
Before you choose an installer, check that they offer at least a 10-year guarantee on their work. This should include the installation and the uPVC frames.
Different fixtures may carry different warranty terms, so be clear on this before you commit.
Get quotes from window installers
Once you've found the perfect manufacturer, it's important to find an installer that you trust.
Use the WarmerInside free quotation service to compare different uPVC window installers today.